Your meditation is now on it's way to your inbox!
If it doesn't arrive pronto, please check your spam
folder as it may have got lost in there!
SO NOW WHAT?
If you're like me, you like to take action.
You're ready to live life on your terms. Enough of the vicious, sabotaging cycles.
Let's talk.
I have a small number of FREE 15-minute vitality laser sessions designed to kick start your journey to living a healthy life that feels easy.
WHO IS THIS FOR?
✨ Women whose days are dictated by anxiety, stress or a 'heaviness' they are desperate to shift
✨You're on rush-mode day to day, have have zero time for yourself and are exhausted by the weekend
✨ Women who are 10/10 committed to changing and living the life you want so you are thriving and feeling free!
✨ Women who've lost their zest for life - you're existing and you're over it
✨ Have you tried all of the diets under the sun and none of them have worked, leaving you frustrated, defeated and miserable.
✨ For Mums' who want to be the ultimate role model for your children to empower them to know that anything is possible and it's essential to pour that love straight into themselves to live a happy, fulfilled life as they follow your example.
🔥🔥 This 15-minute session is designed to give you massive clarity on what needs to change in order to not only get the results you want, but to stay there for life!
TIME IS NOW.

ARE YOU READY TO SAY HELLO TO THE WOMAN YOU ALWAYS WERE DEEP DOWN WHO SETS HER FREAKING SOUL ON FIRE?!
In your complimentary Ignition Session we're going to cover:
✅ Exactly what has prevented you from creating your happy and carefree life
✅ How to become more mindful in your day to nip those destructive, die-hard habits in the bud!
✅ BIG inspiration to connect with your deepest desire for yourself and what is truly possible for you to achieve
✅ A personalised journey with action steps that align perfectly with you and your vision
Sessions are strictly limited.
Click the button below to claim yours now!
(If you're seeing this page, there are still some spaces available)
Meet some gorgeous women who have stopped the sabotage and now living life on their terms: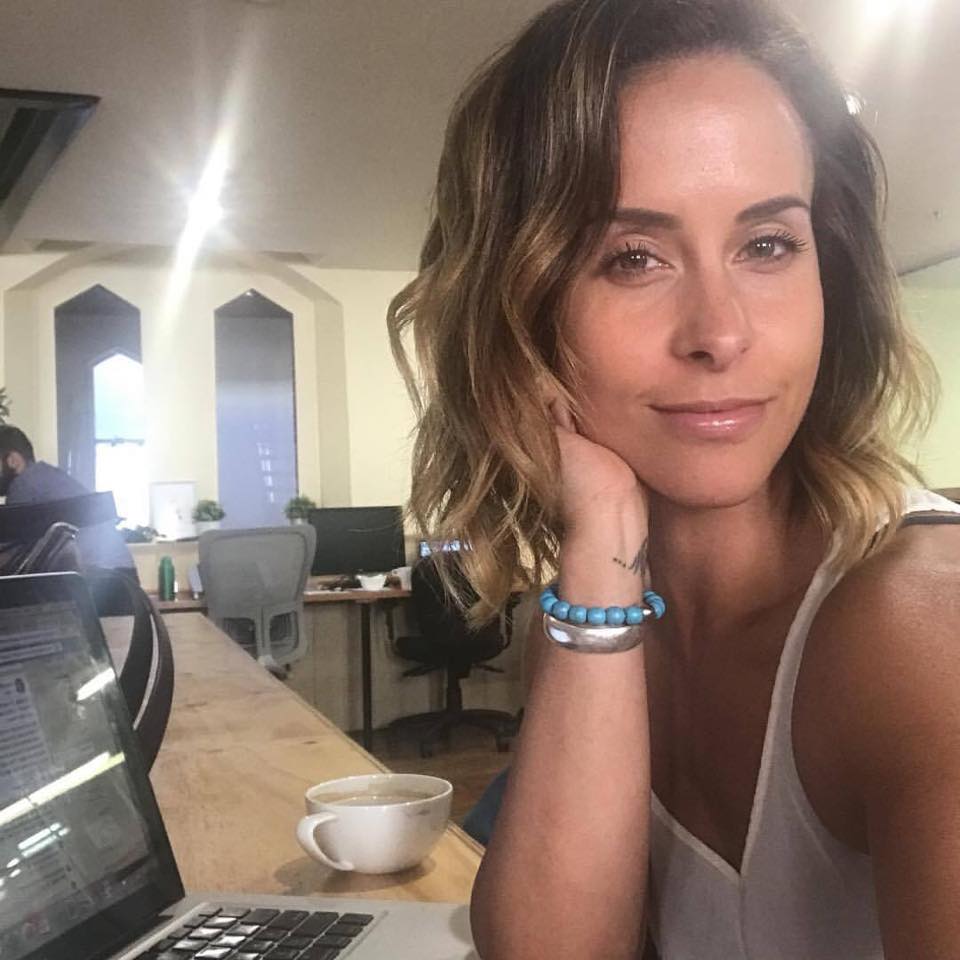 I help busy, professional women who are continually tired and lacking a zest for life, have no time for themselves and as a consequence make poor lifestyle choices. They fear they'll burnout and lose their identity in the process as their reflection in the mirror moves further away from who they know they're meant to be in this world. They're creating and demanding excellence across all aspect of their lives, yet fall short when it comes to their wellness and Vitality. They're sick of wearing the 'I got this' mask, keeping up the polished facade and now ready to align across all areas of life to one that feels good and flows with ease.
My passion for what I do comes from my own journey.
Not wanting to dwell too much on the sad story, I was on the hamster wheel of life. There was no joy in my day and I was head down on autopilot feeling drained and totally lack lustre.
This hamster wheel continued for many years showing up in low energy, food restriction, binging on wine and snacks after work and not making the best decisions for myself.
I discovered a technique that helped me undo everything that was no longer feeling good and this held the key to change. These techniques and tools have totally transformed my life to Living With Vitality, full of joy and motivation!
By inspiring women to live a life that sets their soul on fire, I immerse myself in the world of mindset where long term change happens.
Fuelled by wanting to know more about why die-hard habits become so engrained in our programming; I trained in the area of NLP and Time Line Therapy ® to become a Master Practitioner to facilitate my signature coaching immersion; empowering women to peel back the layers revealing who they always were born to be.
Yes! I cannot wait to speak with you very soon. It's time to ignite the woman your were born to be!
Much love + Vitality!